How can I upgrade workstations as Campfire Tilled Field and others?
Any Workstation has 2 tabs: Level and Craft.
In the Level tab, you will find the information about the upgrade: which items you will need for it, which bonuses you will receive.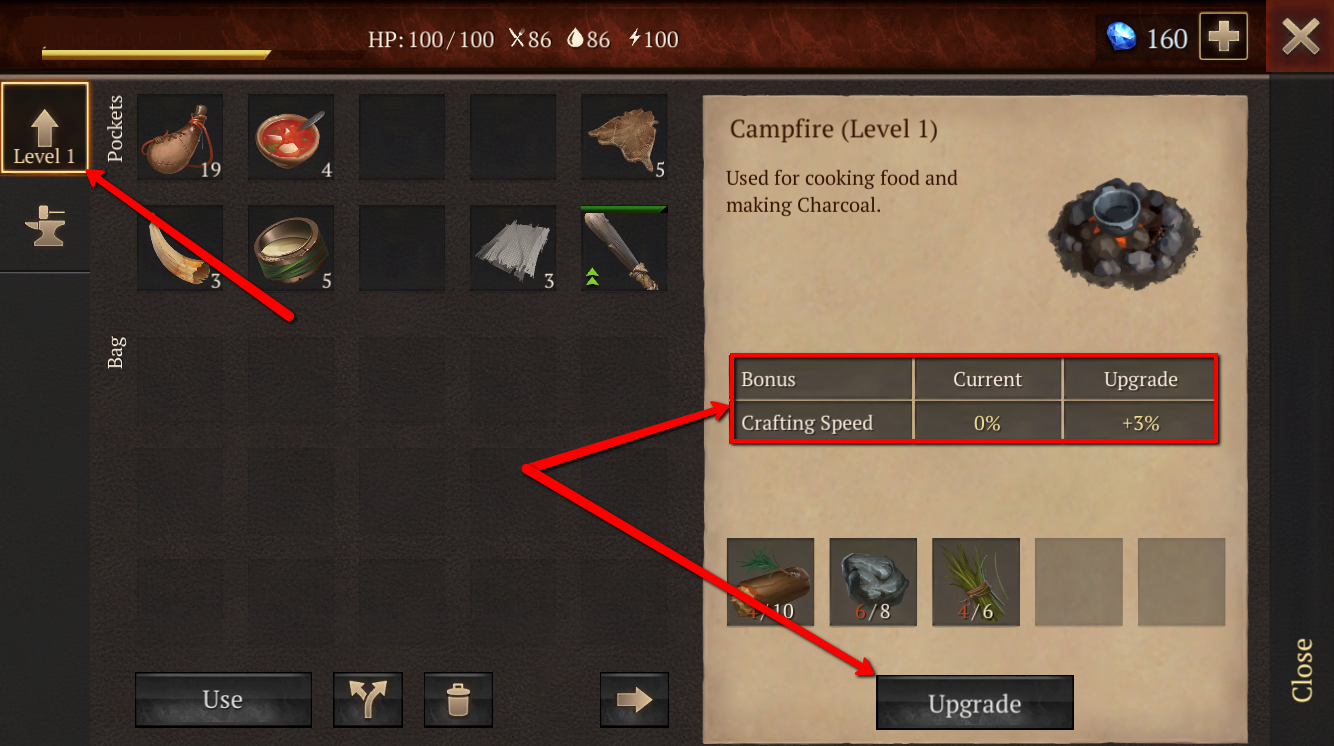 If you want to upgrade the Workstation, press on the locked Item and you will see the Upgrade button. Tap it, and if you have added enough resources to the slots, the Workstation will automatically level up.